Selecting a Greenhouse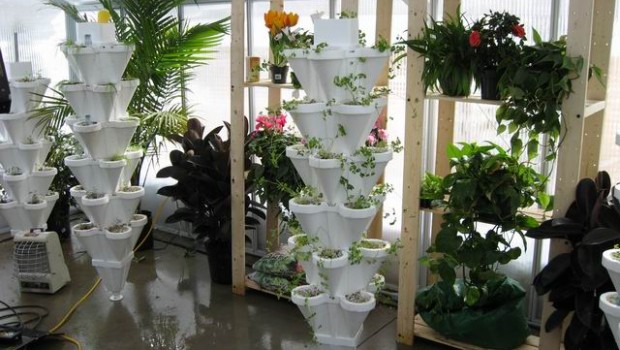 Published on August 21st, 2013 | by Shelley Awad
0
The Green School Movement
Schools Adding Greenhouses at all Educational Levels
For the past decade, environmentalists have convinced governments globally the importance of preserving our natural resources, cleaning and maintaining a chemically responsible atmosphere and the significance of preserving  fresh water and food sources. Taking the earth for granted has its consequences and we are all doing our parts to clean the mistakes of the past.
For example, recycling has become a huge industry, especially in highly populated countries. With technology and the growth of manufacturing, countries have lost land resources to produce food for its people.
In North America, we call our efforts to preserve our natural resources; "The Green Movement".  Developing the next generation of leaders knowledgeable in the movement is a strategy created by the education system with the involvement of children in the schools.
School systems in North America are changing…greenhouses are becoming part of their educational curriculum.  This is true for elementary schools, middle schools, high schools, colleges and universities.  Many have already added greenhouses to their properties, and we will see many more follow suit.
Schools and the children attending them are coming up with ideas to improve the efficiency and environmental quality of existing facilities. Implementing green strategies are cost effective as well as educational. Green schools are energy efficient to lower utility costs, protect resources and reduce waste.
The Green Movement has launched a new popularity for agricultural programs and even at grade school levels, children are learning gardening techniques and having fun growing their own vegetables. They are learning about soil quality, watering plants and how to plant seeds.
Nurturing and caring for a garden prepares students for the future of agriculture.  It also teaches them how to use the environment to sustain the earth's population. Greenhouses are not only popular with school facilities, but are also becoming more common for personal use in backyard gardens.
Greenhouses and growing organic food is the wave of the future and we are on the ground floor of a new industry that is about to burst globally.
Tips for Purchasing a Greenhouse for a School
1.  Be sure the door is wheelchair accessible (at least 36″ wide).
2.  Consider if you want tempered glass (breakable) versus polycarbonate which is virtually unbreakable.
3.  Several grants are available to purchase a greenhouse.  Explore funding options for your school.
4.  Form a committee for brainstorming and contact companies who deal in the size of greenhouse you are looking for.
5.  Consider if a free standing or wall attached lean-to style would be best suited for you.
6.  Consider heating, water and electricity.
7.  Implement programs for students.
8.  Consider maintenance of the greenhouse.
9.  Consider what you will do with produce/plants grown in the greenhouse.
10. Consider fun books for elementary students to get them excited about greenhouse gardening, such as, The Greenhouse Kids chapter series by Shelley Awad.
Most important, keep it simple and keep it fun for students, especially the youngsters!