Historical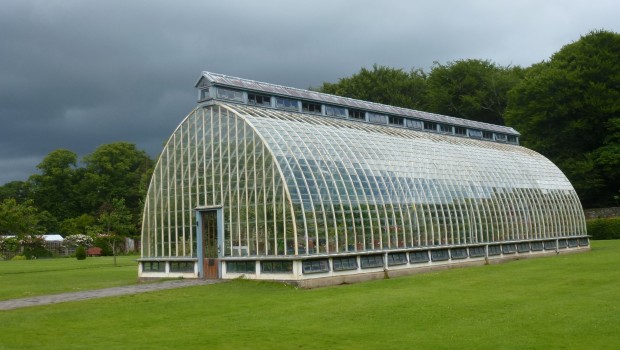 Published on January 14th, 2013 | by Shelley Awad
0
Ireland Greenhouses
The Greenhouses at Muckross House in Killarney
This pat summer, I visited Ireland and many of their public greenhouses.  Muckross House and Gardens located a few miles from Killarney is the heart and focus of the famous Killarney National Park in Ireland. The grounds are mountainous with beautiful woodlands and lakes.
The beautiful Tudor style Muckross House was built in 1843 for Henry Arthur Hebert and his family. It is a huge architecturally superb structure with sixty- five rooms that took over four years to build. The Hebert's embarked on extensive plans to create the massive detailed garden on the property in preparation for a visit from Queen Victoria in 1861.
After purchasing the estate, the Bourn Vincent family maintained the gardening tradition in the early twentieth century. It was at that time that the famous sunken garden, rock garden and stream garden were fashioned.
The rock garden was constructed on a natural protrusion of carboniferous limestone and along with the vast natural rock formations, the landscape is breathtaking. There are unique, innate stone paths that run throughout the garden. The property also features a beautiful water garden, plenty of exotic and traditional flowers and nature's most gorgeous trees. The lawns are vast, spreading forever.
The grounds contain picturesque Edwardian greenhouses within a walled garden and there is a maze of shrubbery meticulously trimmed. The greenhouses are huge and are home to many exotic plants and flowers. Here you will find a restaurant, craft shop, potters shop and conservation book binding workshop.
The property includes three traditional farming areas with animals and a quaint labourer's cottage.
Before his death, the landowner Bourn Vincent presented Muckross House and estate lands to the natives of Ireland in order to preserve its history in 1932. His intention was to create a beautiful place for public recreation and enjoyment.
Even though the property was closed for thirty years, after restoring the area back to its natural greatness, the park and gardens were opened to the public in 1964. Today Muckross retains its glory by being the popular tourist attraction in Killarney.