Greenhouse Growing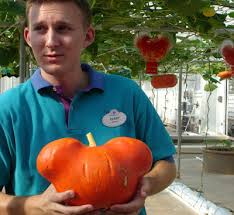 Published on August 19th, 2013 | by Shelley Awad
0
Greenhouses at Walt Disney World
A Fun Way to Introduce Your Kids to Greenhouses
Did you know that within the Epcot Theme Park of Walt Disney World in Florida, the land pavilion houses a series of four greenhouses?  What a fun way to introduce your children to greenhouse gardening!
The greenhouses are kid and family friendly – the Tropics Greenhouse, the Temperate Greenhouse, the Production Greenhouse and the Creative Greenhouse.
The "Living with the Land" ride takes you on a journey with scenic views of these four greenhouses.  You'll see incredible Mickey Mouse shaped pumpkins as you ride through the most spectacular Sustainable Agriculture and Research Center.
In addition to working with Hydroponics and Aeroponics, they have also partnered with both the U.S. Department of Agriculture and NASA on various projects.  One project involves developing ways to grow gardens in Space for long journeys.
Talk about a garden that's out of this world!