Greenhouse Growing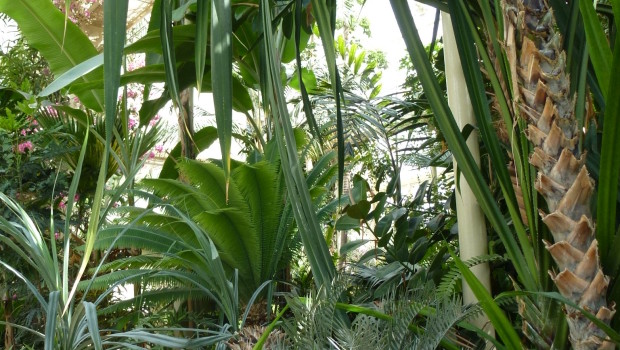 Published on February 14th, 2013 | by Shelley Awad
0
Dublin Botanical Gardens and Greenhouses
The Greenhouses at the National Botanical Gardens in Dublin 
Founded in 1795 by the Royal Dublin Society, the National Botanical Gardens consist of 19.5 hectacres of land located in Glasnevin just northwest of Dublin, Ireland. 
The small estate was originally owned by the poet Thomas Tickell and sold in 1790 to the Irish government.  It was finally awarded to the Royal Dublin Society for the purpose of establishing Ireland's first botanical gardens. 
The gardens are home to over 20,000 living plants and the National Herbarium includes millions of dried, pressed plant varieties assembled throughout its history. You can admire the double lines of yew trees that have endured two centuries and there are several architecturally extraordinary greenhouses to admire. 
Even though the National Botanical Gardens is a tourist destination, it continues to maintain its designation as a center for horticultural research and training. Its mandate is to advance knowledge of plants for agriculture and medicine. During the potato famine of 1845-1847, the disease responsible for the breakout was researched at the garden's facility. 
The National Botanical Gardens include greenhouses of architectural significance such as the restored, glass "Palm House" which retains numerous tropical and sub-tropical plants. It is also home to over 300 plant species in danger of extinction from around the world. The gardens are responsible for the breeding of prized, historical to the region, orchids. 
The outdoor environment consists of beautiful displays of natural rock formations, rose gardens, herb patterned displays, bog gardens and most recently they have added a vegetable garden. 
Truly a spectacular place to visit!